African American Male Academic Success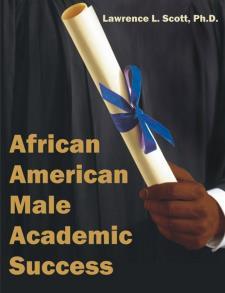 Already purchased in store?
Additional Book Details
The purpose of this qualitative study was to explore the experiences and perceptions of 10 selected academically successful African American male leaders. In this study, "academic success" was defined as these African American men who attained a master's or postgraduate degree such as a M.D., Ph.D., or J.D. Even though there is bountiful research on the deficiencies in the lives of African American males, it is still unclear what conditions lead African American men to higher educational attainment. The goal of this study was to also add to the deficient, ever-emerging body of research in the area of African American male educational attainment, while providing viable solutions that speak to the plights of African American males from all educational backgrounds and experiences. Using a basic interpretive qualitative inquiry format, the research questions focused on (a) how professional and familial social capital is related to academic success, (b) the participant's perception of the role of resilience in the pursuit of academic attainment, and (c) how does self-efficacy influence academic success for these African American male participants? This research analyzed recurring themes from these participants, who were solicited because they can provide expert testimony on how an African American male can achieve academically. The inquiry produced three recurring themes: Self-Belief and Identity, Social Network and Support, and Faith, Spirituality, and Inspiration. After a comprehensive qualitative analysis of the themes, the following categories emerged: Resilience Over Faulty Mindsets; Competition; Above Mediocrity; Social Network and Support; Family; Positive Influences, Mentors, and Peers; Opportunities; Faith, Spirituality, and Inspiration; Faith in a Higher Power; and Historical Responsibility. All the participants identified Social Network and Support as a major factor in their academic success. Most participants credited a parent, peer, mentor, or teacher as the most influential person that helped them throughout their educational pursuits.
| | |
| --- | --- |
| Sold By | Dissertation.com |
| ISBNs | 1612337627, 9781612334004, 9781612334004 |
| Language | English |
| Number of Pages | 127 |