Genetics, Embryology, and Development of Auditory and Vestibular Systems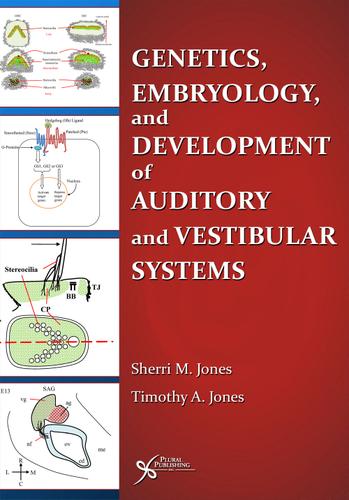 Already purchased in store?
Additional Book Details
This textbook is a foundational, explanatory review of difficult concepts in genetics and embryology as they apply to the ear and sensory organs serving hearing and balance. It provides a unique resource that brings molecular, cellular and systems level mechanisms together to bear on understanding the ontogeny of hearing and vestibular senses. Numerous illustrations are used to help convey current ideas. An extensive collection of tables summarize genes and gene products associated with membrane channels, molecular signaling cascades, transcription factors and more. The reader is lead from introductory basic science foundations of anatomy and physiology, genetics, and embryology, to detailed accounts of developmental events found in the earliest embryo to functional and anatomical maturation. The authors explain the relevance of genes, molecular signaling and cellular interactions to normal development as well as to human inner ear disease including deafness and balance disorders. The exploding amount of new information on developmental molecular mechanisms is integrated with new and long established discoveries about functional and anatomical changes during ontogeny. The work will be useful to students and faculty of the basic hearing sciences, audiology, and otolaryngology, and as a reference resource for accomplished hearing scientists.