The PRC Enterprise Bankruptcy Law: The Peoples Work in Progress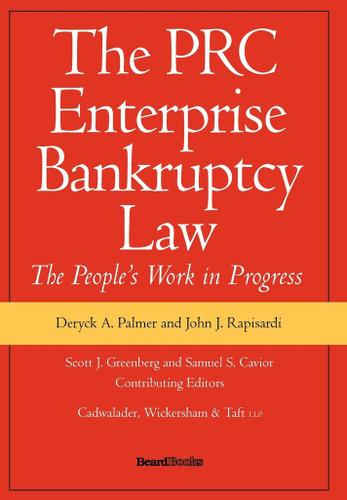 Already purchased in store?
Additional Book Details
Recognizing that bankruptcy law is a cornerstone in the legal infrastructure of any modern, developed market system, the Peoples Republic of China has labored over the past dozen years to replace its initial collection of bankruptcy-related laws with a unified, updated law that addresses the needs of participants in Chinas increasingly market-based economy.
The Enterprise Bankruptcy Law, which became effective on June 1, 2007, is a complex and sophisticated commercial statute that features, among many notable developments, provisions enabling the reorganization of not just state-owned enterprises but any troubled enterprise legal person. Indeed, the new law incorporates many of the most advanced techniques from the restructuring laws of developed nations.
As a tool that makes it easier for Chinese companies to obtain credit in an increasingly competitive and international market, and for foreign parties to invest with more confidence in Chinas markets, the Enterprise Bankruptcy Law represents a major step forward. However, as the authors note, the new law is still a work in progress as many of its aspects remain unclear and untested.
Authors Deryck A. Palmer and John J. Rapisardi, partners in the corporate restructuring practice at Cadwalader, Wickersham and Taft LLP, undertake a systematic review of the Enterprise Bankruptcy Laws major provisions, from the comparative perspective of the U.S. Bankruptcy Code in particular. They provide not only a nuanced understanding of the law, but also insights and practical recommendations on its meaning and possible application.
Intended for bankruptcy law practitioners and judges, legislators, academicians, and other restructuring professionals, the materials and issues presented in this book are as challenging as they are important.
| | |
| --- | --- |
| Sold By | Beard Books |
| ISBNs | 1587982978 |
| Publish Year | 2009 |
| Language | English |
| Number of Pages | 451 |
| Website | beardbooks.com |