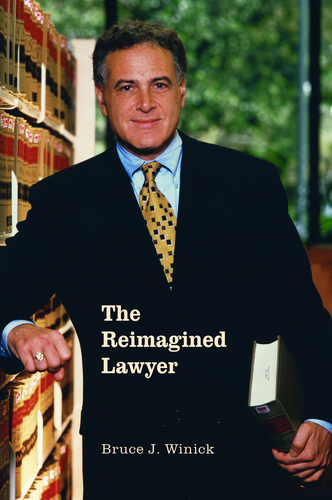 Already purchased in store?
Additional Book Details
The Reimagined Lawyer is the final book from the celebrated legal scholar and humanitarian Bruce Winick, who for decades taught at the intersection of law and mental health at the University of Miami School of Law. Winick wanted nothing more than to teach lawyers how to practice law in ways that are psychologically helpful, rather than harmful, to others. Recapitulated in this single book are decades of Winicks scholarship and thinking about lawyering in a therapeutic mode, including applications to more recent developments like the economic downturn of 2008 and corporate banking scandals.
Written primarily for practicing lawyers and law students, with an eye toward wider audiences, this book helps guide lawyers toward a meaningful, ethical, and fulfilling practice of law. The book includes an Introduction by lawyer Sean Bettinger-Lopez, who worked with Winick and edited this book, providing key background and context to help new readers navigate this fascinating area of law and psychology.