Haunted Pacific
Anthropologists Investigate Spectral Apparitions across Oceania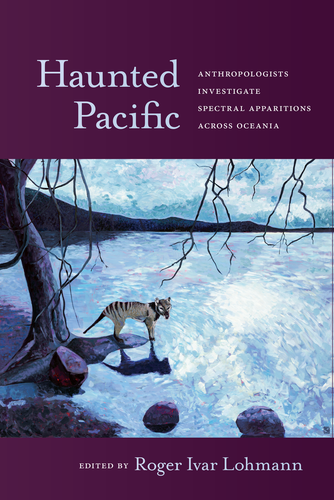 Already purchased in store?
Additional Book Details
The Pacific Islands are hauntingly beautifuland just plain haunted, according to the peoples and experiences vividly described in this book by eight cultural anthropologists. The chapters cover topics as diverse as ancestral presences in familiar spaces, the transfer of hauntings to new islands, an ethnographer treated as a returning dead person, convergence of multiple haunting traditions, esoteric lands sensed on the horizon, causes and accounts of ghost sightings in particular places, haunting in novels about anthropological encounters, and spiritual manifestations in rainforest seances. The examples show that different cultures posit distinctive haunting presences, ways of recognizing them, and evaluations of what they are. Building on this foundation, the introduction presents a scientific theory of haunting. All cases of haunting involve the sensed presence of a mindor its thought, feeling, or creativityin places and times where it does not rightly belong. Intertwined biological and cultural mechanisms of perception and imagination bias interpretation of our experiences. Hauntings manifest when our surroundings trigger associations built from past experiences, leading people to take internally generated experiences of presences for features of the landscape. These convictions make haunting experiences not just moving or frightening, but the basis of life and death decisions, as the authors of Haunted Pacific explore in detail.