Early Development of Children with Hearing Loss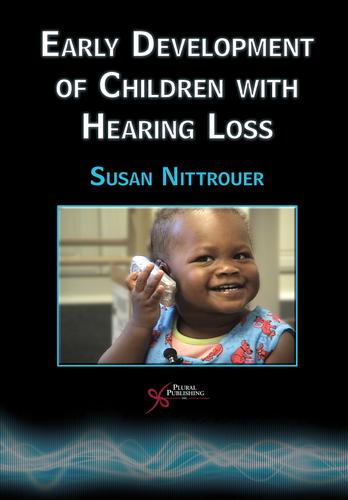 Already purchased in store?
Additional Book Details
Until recently, congenital hearing loss was a condition that generally curtailed a child's ability to develop the language of the ambient community and to succeed in mainstream educational settings. Two technological advances have radically changed that outlook for children with hearing loss: methods for screening hearing at birth and cochlear implants. This new book, based around a large-scale study, examines how closely the developmental trajectories of children with hearing loss matches those of children with normal hearing.
While the two changes described above have altered prognoses for children with hearing loss, the author also discusses results from relevant areas of psycholinguistic study where there has also been a shift in perspective among psycholinguists studying the processing of speech that could, and perhaps should, affect intervention.
The book unpacks many ideas that have been cornerstones of intervention for young children with hearing loss, and the source of much controversy. It comes at a time when there have been many developments regarding treatment options for children with hearing loss that are difficult to interpret within the context of traditional approaches.