Hearing
Anatomy, Physiology, and Disorders of the Auditory System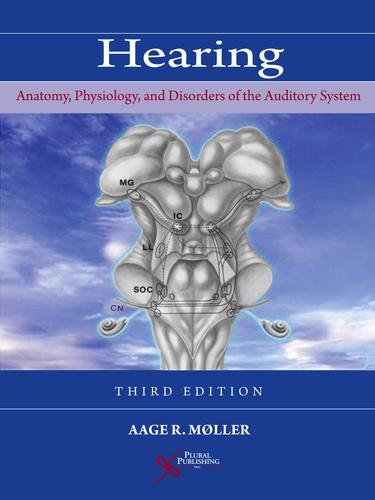 Already purchased in store?
Additional Book Details
Hearing: Anatomy, Physiology and Disorders of the Auditory System, Third Edition, provides detailed information about the anatomy and physiology of the entire auditory system and describes important aspects of disorders of the middle ear, the cochlea, and the nervous system in a comprehensive manner.
It has become apparent that the function of the ear affects the function of the auditory nervous system, and that pathologies of the peripheral parts of the auditory system can affect the function of the nervous system, and vice versa. The classical separation of the auditory system in peripheral and central parts is therefore no longer valid.
This book integrates descriptions of disorders of the ear and the nervous system and provides a comprehensive coverage of anatomy and physiology of the entire auditory system; it also introduces the role of neural plasticity in creating symptoms of diseases of hearing such as tinnitus, hyperacusis and phonophobia. A separate chapter discuses cochlear and auditory brainstem implants.