Here's How to do Early Intervention for Speech and Language
1st Edition
Empowering Parents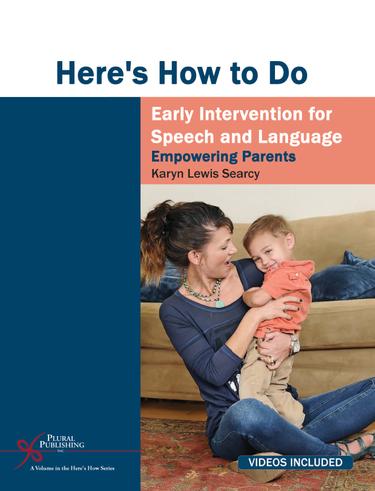 Already purchased in store?
Additional Book Details
Here's How to Do Early Intervention for Speech and Language: Empowering Parents is an essential guide to early intervention for treatment of autism and related disorders. In clear, direct language, it helps early interventionists jump-start the communication process, strengthen parent confidence, and promote healthier parent-child relationships. It provides key strategies for collaborating with parents in stress, as well as how to foster effective relationships with allied professionals. With its far-reaching scope, this book provides foundational activities useful to non-SLPs working with caregivers, including infant education and mental health programs, applied behavioral analysis (ABA) agencies, and students working toward earning their BCBA licenses.
This how-to resource provides specific techniques and guidelines designed to:
*Help therapists provide specific guidelines for parents new to early intervention
*Explore how parent-child interaction is impacted by a delay or disorder in communication skills
*Review the grieving process and how it relates to parents of children with developmental delays and disorders, including autism
*Review and blend developmental and behavioral theories as applicable to early intervention
*Discuss the application of evidenced based practices into everyday treatment
*Develop parental sense of competency by building effective interaction
*Provide specific strategies for parents and therapists to develop functional communication through direct and indirect play, gestures, modified signs, and sound imitation
*Review effective data tracking and methods of recording progress
*Help therapists work with families as they transition out of the early intervention system
Disclaimer: Please note that ancillary content (such as documents, audio, and video, etc.) may not be included as published in the original print version of this book.