Milestones
2nd Edition
Normal Speech and Language Development Across the Lifespan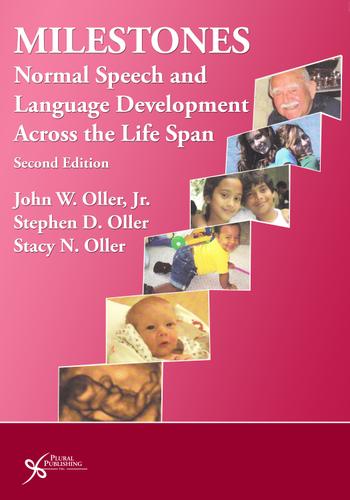 Already purchased in store?
Additional Book Details
Milestones: Normal Speech and Language Development Across the Lifespan is a textbook for the introductory course in Language Development for students in Speech-Language Pathology, Communication Disorders, Special Education, Educational Psychology and Education. It adopts a coherent chronological approach, beginning with responsiveness to speech and language in the womb and working across the lifespan into maturity and beyond.
By using a chronological organization, the text helps students relate the material to the whole person at each milestone. It takes a constructive approach, starting with the simplest theoretical apparatus of the youngest infant, gradually increasing in complexity and comprehensiveness one milestone at a time. The organizational background becomes a series of narratives of interesting cases, keeping the theory and structure of language development grounded in real stories.
In the second edition, the authors have enhanced and updated the cutting-edge information on early language development, literacy acquisition, and some of the factors that can delay or even derail the normal progression. They have amplified innovations that students found useful in the first edition while updating the text with respect to current research and theory. The organization of the text has been streamlined, and some of the theory and research has been clarified and illustrated with additional or updated videographic illustrations.
Disclaimer: Please note that ancillary content (such as documents, audio, and video, etc.) may not be included as published in the original print version of this book.