More than Fluency
The Social, Emotional, and Cognitive Dimensions of Stuttering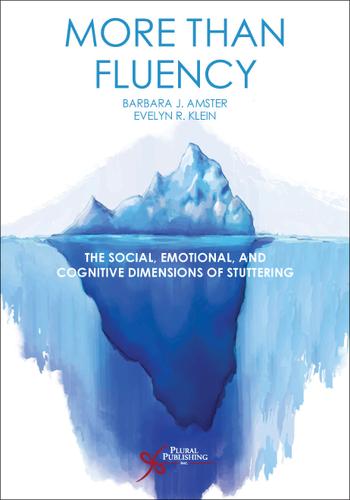 Already purchased in store?
Additional Book Details
More Than Fluency: The Social, Emotional, and Cognitive Dimensions of Stutteringprovides a thoughtful and contemporary framework for speech-language pathologists and others working with people who stutter. The text focuses on the social, emotional, and cognitive realms of stuttering and offers new insights and applications based on research in the field. It guides the reader through theoretical discussions about the social experiences, emotional complications, and cognitive interpretations that often influence the person who stutters. The text also offers practical strategies for intervention from contributing authors who are prominent theorists, researchers, and practitioners in the field of fluency and stuttering.
In line with the current multifactorial view of stuttering, More Than Fluency emphasizes the social, emotional, and cognitive aspects of stuttering, drawing important connections between them. The authors present a variety of therapeutic interventions and techniques along with practical guidelines that have been designed to alleviate distress in those who stutter. Although these interventions differ in approach, each offers their own roadmap to support and empower people who stutter.
The idea for this book grew out of the insights gained from listening to both clients and graduate students. Clients wanted to talk about their life experiences as a person who stutters. Graduate students often described their worry and uncertainty when dealing with the emotional and social issues of their clients who stutter. Similarly, many practicing speech-language pathologists also have concerns about treating people who stutter, especially regarding the social, emotional, and cognitive aspects of the disorder, areas not typically taught in traditional coursework.
More Than Fluency was developed for practicing speech-language pathologists and other professionals who evaluate and treat people who stutter. It is also intended to be an academic textbook used in graduate courses on fluency and stuttering. This text provides a collection of well-thought-out programs and approaches that help treat the whole person, not just his or her stuttering. The authors believe that this is best practice because successfully treating a person who stutters encompasses treating more than fluency.