The Deaf Child in a Hearing Family
Nurturing Development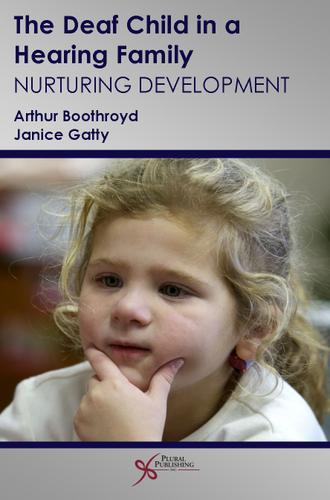 Already purchased in store?
Additional Book Details
This book is based on the assumption that the parents are hearing and that spoken-language competence has been established as a goal. Divided into six parts, the authors first summarize basic information on sound, hearing, hearing loss, language, speech, speech perception, and child development. For some readers, this will be a review of information already covered. For others it will serve as an introduction. Either way, it provides a background from which to draw implications about the management of hearing loss. The authors then move on to deal with sensory aspects of management, including information on hearing aids, cochlear implants, assistive listening devices, room acoustics, and lipreading. The assumption is that a first step in management is to optimize and capitalize on hearing when it is present and provide supplements when it is not. The third part deals with steps that can be taken to enrich the childS learning environment.
The task of the child is learning; the task of those who interact with the child is to provide enriched environments and experiences that will facilitate and speed learning. Some of this enrichment may occur in clinical settings, some in day-care or preschool settings, and some, perhaps most, in the home. A section on social-emotional issues addresses the reactions of parents to the discovery that their child has a hearing loss, and the promotion of social-emotional development of the child, focusing on the need to avoid overemphasis on attainment at the expense of affiliation. The penultimate part deals with assessment—both formal and informal. The authors' position is that the creation of an optimal learning environment depends on knowledge and awareness of the childS capacities, abilities, and performance. This information, they assert, is essential for planning an effective, individualized program, for monitoring progress and adapting strategies, and for assessing outcome. The final part brings all the aforementioned topics together and discusses the needs for comprehensive intervention programs and intervention teams.
For audiologists in clinic, for school-based audiologists and speech-language pathologists, and for special educators, the wisdom and many years experience shared here make this book an essential and practical guide to the effective management of hearing loss in children.