The Evolving Singing Voice
Changes Across the Lifespan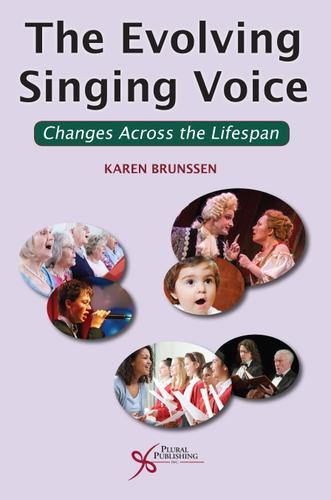 Already purchased in store?
Additional Book Details
The Evolving Singing Voice: Changes Across the Lifespan,examines how the human vocal instrument transforms from infancy through old age. Synthesis of this unique and comprehensive approach is beneficial to singers, voice teachers, and voice professionals across a broad spectrum of ages.
At every age, vocal function is dependent upon how the body is progressively and constantly changing. The Evolving Singing Voice,discusses these changes and their direct impact on the singing voice. A deeper understanding of chronological development offers a "lifetime perspective" for optimal, realistic potential at every age.
With the information available in The Evolving Singing Voice , singers and voice pedagogues can begin to see logical and useful correlations between age, vocal function, and vocal expectations over the course of an individualS singing life.
Key Features
Coverage of respiration, vibration, resonation, and expectations for each stage of life
Practical, age-related exercises and concepts
"Vocal Bundles" to encourage self-evaluation and improve vocal facility. Each bundle includes:

Sign of the Vocal Age
Technical Issue or Normal Age-Related Issue
Exercise
Mindful Concept
5 day Mini-Challenge consideration