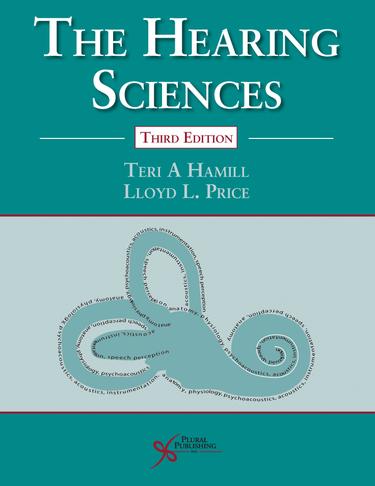 Already purchased in store?
Additional Book Details
The Hearing Sciences, Third Edition,addresses all topics critical to understanding the hearing sciences: acoustics, basic instrumentation, anatomy and physiology of the auditory and vestibular systems, and psychoacoustics. The text is intended for undergraduate courses in hearing science and to augment the graduate AuD curriculum.
Basic and intermediate chapters are targeted to undergraduate students. Intermediate and advanced chapters are appropriate for AuD instruction. Advanced chapters summarize key points from introductory chapters, so assignment of those earlier chapters is not required if the student has previously had a survey course in hearing science. Direct relevance to clinical audiology is featured. For example, the text contains comprehensive explanation of the active mechanisms of the cochlea and relates this to otoacoustic emissions and hearing loss.
The writing is straightforward and clear. Each chapter includes an introduction, summary, and review questions. "Clinical Correlate" boxes engage the student by demonstrating the relationships between the hearing sciences and clinical audiology.
New to the Third Edition
An updated art program with more illustrations and images
A new chapter on advanced vestibular anatomy and physiology, and thorough updates to the prior vestibular content
Continued attention to conveying information in a straightforward manner while reflecting the current state of research
Key concepts bolded throughout for greater comprehension and accessibility
Review questions added to each chapter to ensure students grasp and retain the information
New larger trim size: 8.5" x 11"