Hearing Aids for Speech-Language Pathologists
1st Edition
A Guide to Modern Rehabilitative Audiology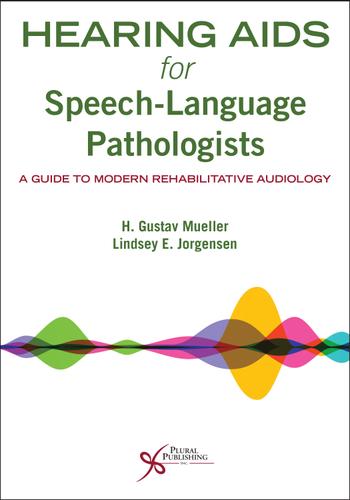 Already purchased in store?
Additional Book Details
Hearing aid technology changes at a rapid pace. For speech-language pathologists who work with individuals using hearing instruments, keeping up with the new technology can be challenging, and sometimes even intimidating. Hearing Aids for Speech-Language Pathologists is designed to remove the mystery and the confusing high-tech terms of the many hearing aid algorithms and features, by simply laying out the need-to-know aspects in an organized, easy to read and understand manner.
The core of this text focuses on how modern hearing aids work, and the tests associated with the fitting of these instruments. Attention is given to both the school age and adult hearing aid user. Recent developments such as situation detection, rechargeability and wireless connectivity are reviewed in detail, as well as the popular use of smartphone apps to allow the user to control the processing. Amplification is not just hearing aids, and therefore chapters also have been dedicated to implantable amplification strategies, FM and Bluetooth solutions.
Hearing aid fitting cannot be studied in isolation, but rather, how it fits into the complete treatment of the patient with hearing loss, including the audiologic rehabilitative process. For this reason, the beginning chapters of the book are devoted to a review of the basics of the modern audiologic evaluation and the associated auditory pathologies. Readers will also find portions of the book that address hearing screening in the schools, rehabilitative techniques and auditory training.
Practicing speech-language pathologists and graduate students will find that this text provides the latest in concise and practical information in the areas of hearing aids and rehabilitative audiology. Hearing Aids for Speech-Language Pathologists is authored by two of the industry's leading authorities on adult amplification, who have carefully crafted a text that provides speech-language pathologists with the essential information to work comfortably with hearing instruments and their accessories for individuals of all ages.