Cleft Palate Speech and Resonance
1st Edition
An Audio and Video Resource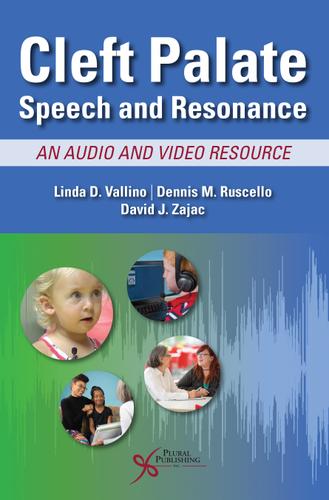 Already purchased in store?
Additional Book Details
Cleft Palate Speech and Resonance: An Audio and Video Resource is a clinical tool to train students and clinicians to reliably identify articulation, resonance, nasal air emission, and voice aspects of cleft palate speech. The resource contains high-quality audio and video recordings of speech samples and case studies that represent a variety of speech symptoms associated with cleft palate. In addition, it includes a brief overview of the velopharyngeal mechanism and a protocol for the clinical assessment of patients with cleft-related speech disorders. All information presented is evidence based and reflects the most current knowledge on cleft palate speech.
Assessment and treatment concepts in cleft care have changed significantly over the past 25 years. Speech-language pathologists need easy access to new information and state-of-the-art resources that explicitly deal with cleft care. Because children with cleft lip and palate constitute a low-incidence population, many practitioners have limited academic or clinical training in this area. The goal of this resource is to improve the knowledge base and clinical skills of practitioners by presenting current information through a range of auditory-perceptual experiences.
Key Features:
* Case studies with an extensive array of audio and video samples of recorded speech disorders produced by individuals with cleft palate
* Addresses both knowledge and skills by presenting a wide range of auditory-perceptual experiences and content knowledge that will help students and clinicians identify the variety of speech disorders in cleft palate and the methods by which to assess them
* The speech samples reflect current thinking and it contain 101 high-quality digital speech samples and cases - more than any other current text
* Provides the reader with concise yet complete descriptions of the speech features associated with cleft palate and a systematic approach to assessing speech, resonance, and phonation
* Presents opportunities for independent practice in listening and analyzing a variety of communication disorders and complexity and comparing perceptual findings with the authors
For instructors of speech-language pathology, Cleft Palate Speech and Resonance provides a much-needed teaching resource that is necessary to understanding and identifying speech disorders in speakers with cleft palate. Practicing speech-language pathologists can use it to retool their skills and it is also a great resource for dental and medical students and residents as well as those practitioners who already serve a cleft palate team.