Counseling in Speech-Language Pathology and Audiology
2nd Edition
Reconstructing Personal Narratives, Second Edition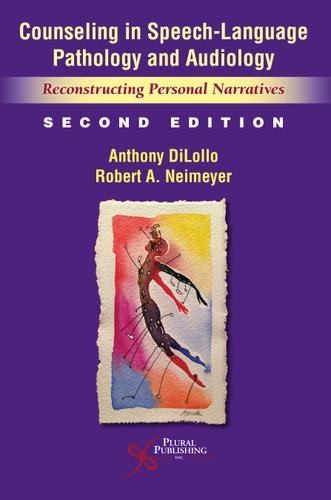 Already purchased in store?
Additional Book Details
Counseling in the field of communication disorders is an essential dimension of professional practice, but just what it entails is often a bit of a mystery. Counseling in Speech-Language Pathology and Audiology: Reconstructing Personal Narratives, Second Edition addresses this common concern of students and practitioners by illustrating how to integrate the concept of counseling into clinical practice. Replete with a variety of case studies, clinical guidelines, and actual transcripts of counseling interventions with clients and their families, as well as a practical "toolbox" of specific counseling techniques, this graduate-level textbook offers a comprehensive, novel, and empirically informed approach to counseling, applicable to a broad range of speech, language, swallowing, and hearing disorders.
New to the Second Edition:
* 10 new chapters on the nature of change, critical thinking, culturally informed care, and preparing for the counseling relationship.
* A new case illustration and three new tools.
* A new Foreword by Sue Hale, MCD.
* Reorganized for improved flow of information with earlier introduction of the central framework, followed by chapters to build foundational knowledge and skills. * The central framework for counseling has been simplified and reconfigured for easier integration into clinical practice.
* Based on user feedback, the theory chapters from the first edition have been dropped to make room for the added knowledge and skill chapters, giving the book a more practical feel.
* Discussion topics have been added at the end of all chapters in Parts I, II, and III.New images and illustrations throughout. Updated to reflect current research, with many new references added.