AAC for All
Culturally and Linguistically Responsive Practice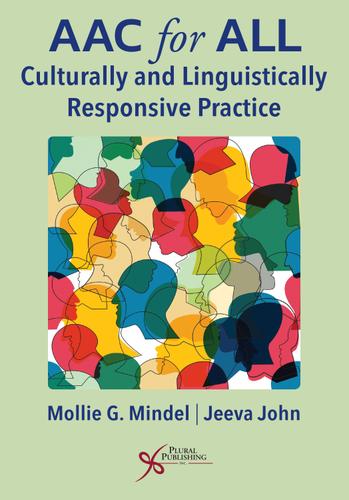 Already purchased in store?
Additional Book Details
Within the field of speech language pathology, there is a growing awareness of the need to adapt our services to better serve a diverse population. AAC for All: Culturally and Linguistically Responsive Practices is designed to serve as a resource for practicing speech language pathologists and augmentative and alternative communication (AAC) specialists working with culturally and linguistically diverse (CLD) populations. Written in an easily accessible style, this text walks the clinician through the process of supporting this particular population and includes tips and resources for easy implementation.
Unlike other books on AAC topics, this book directly focuses on the unique needs of CLD students with complex communication needs. By highlighting important considerations and practical steps rooted in evidence-based practice (EBP), this unique resource ensures the AAC provider is meeting the needs of all their students regardless of their backgrounds. The text encompasses every stage of supporting CLD students and their families along their communication journey, including the clinicians preliminary steps of reflection upon the interplay of culture and language, and differences in attitudes towards disability and AAC. With this understanding, the authors guide the reader through practical, yet culturally responsive assessments and interventions strategies that can be adapted to meet the needs of any student who uses AAC.
Key Features:
* More than 50 illustrations and graphs to help clarify and expand on key concepts covered throughout the text; enabling readers to more easily understand and apply complex material.
* Use of highly readable excerpts throughout the book in the form of Explorations of key terms, Perspectives and Insights describing real life professional experiences from the authors, and TIPS (To Implement Proper Strategies) to guide the reader through practical intervention recommendations.
* A clinician-friendly writing style that will have this book repeatedly reached for as it guides the reader through their learning and clinical practice.