From Witches to Crack Moms
2nd Edition
Women, Drug Law, and Policy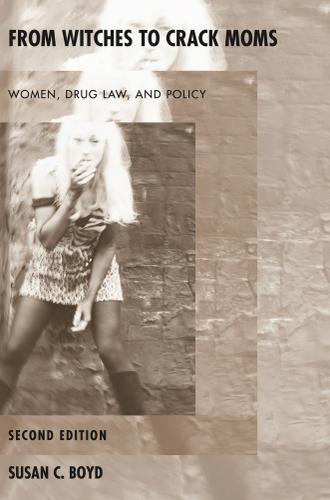 Already purchased in store?
Additional Book Details
The second edition of From Witches to Crack Moms reflects shifts in drug policy and law, new research and statistics on women who use illegal drugs, and the impact of drug prohibition on them. Susan Boyd examines how the regulation of altered states of consciousness and women's bodies is not new. Like the witches of old, women suspected of using illegal drugs today are persecuted and punished. From Witches to Crack Moms offers a critique of drug law and policy and its impact on women in the United States and illuminates similarities and differences in Britain and Canada. Globally, the war on drugs impacts women disproportionally. Thus, in this book, the impact of drug prohibition on women and indigenous peoples in Colombia is also discussed in order to reveal the connections between the regulation of drug use in Western states and non-Western states. Informed by a feminist sociological perspective, Boyd discusses how drug law and policy is racialized, class-biased, and gendered. She highlights how punitive drug laws inform and shape criminal justice, social service and medical policy and practice. Boyd also provides insight into how the war on drugs, the regulation of reproduction, and womens human rights intersect, culminating in a volatile mix.