Contracts: Law in Action, Volume 2
4th Edition
The Advanced Course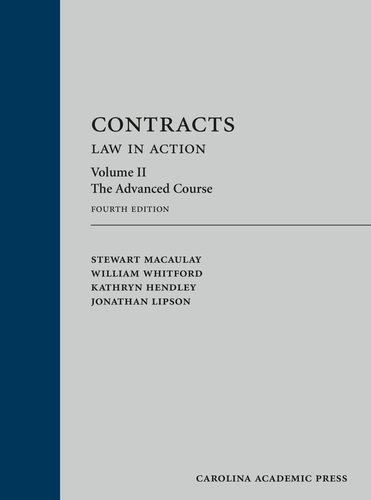 Already purchased in store?
Additional Book Details
Contracts: Law in Action (CLA) is unique among contracts casebooks for two reasons. First, it has a distinct methodological commitment the law in action approach pioneered by, among others, authors Macaulay and Whitford. CLA provides unique contextual background into such chestnut cases as Parker v. Twentieth Century Fox and Hoffman v. Red Owl. This context allows teachers to explore such issues as where cases come from and what impact they have on the parties and others. Second, unlike many other casebooks CLA offers detailed and challenging problem sets to help students develop both the basic analytic skills they need to succeed and the larger modes of inquiry that distinguish the best lawyers. CLA is the rare book that marries theory and practice in an engaging and accessible way.