Correctional Management and the Law
A Penological Approach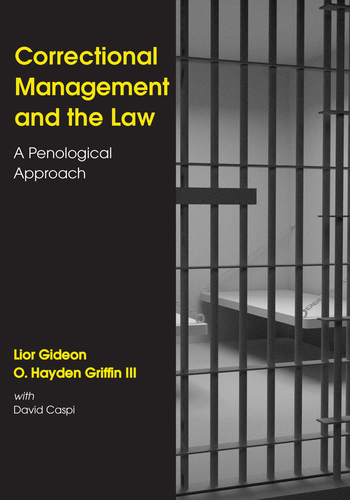 Already purchased in store?
Additional Book Details
Few textbooks address the issue of prisoner rights and correctional law using a penological approach to examine correctional management, policies and practices. It is within this context that the current work offers theoretical framework that enables readers to better understand the rationale behind the laws that pertain to correctional practice and the decisions, reached by justices in prisoners litigation cases, which led to change in correctional policies. Specifically, the current work integrates a broad and detailed discussion of prisoner rights in a manner not previously offered, while proposing a theoretical framework that enables readers to better understand the rationale behind the relevant laws and court decisions, as well as their impact on current and future correctional practices.
In terms of prisoner rights, the work begins with a short discussion on the goals of punishment, and those of corrections. This discussion is followed by a chapter that discusses the history of correctional law in the United States. It then addresses the administration of probation and parole, as well as the administration of jails and prisons, before moving to discuss constitutional issues and relevant legal cases as they pertain to prisons, making distinctions between substantive and procedural rights.
The work further examines relevant federal statutes that have been used to broaden or limit prisoners rights, while seeking to explain the relationship between federal and state court rulings as well as the applicability of federal and state statutes. While doing so, the text also discuss the rights of special needs inmates (i.e. mentally ill, chronically ill and prisoners with HIV/AIDS, women with special needs, LGBTQ, and the elderly, and those with infectious diseases, etc.), and discusses issues revolving racial and ethnical minorities. Further, the work examines and discusses prisoners litigation and correctional policy in a political context.
The final chapter examines the importance of judiciary involvement in correctional management while integrating knowledge acquired from previous chapters in an effort to develop a theoretical framework that will enable readers to better understand the rationale behind the laws, and court decisions affect and shape current and future correctional practices. This final chapter aims to close a circle to the first discussion of the goals of punishment and the aims of corrections presented in the first chapter.